Regular price
£24.99 GBP
Sale price
£13.99 GBP
Unit price
per
Sale
Sold out
Effortless Cleaning: Power Up Your Cleaning Routine with our Wireless USB Rechargeable Electric Brushes
Introducing our cutting-edge Wireless USB Rechargeable Electric Brushes, the ultimate solution to streamline and enhance your cleaning routine. These versatile tools have been meticulously engineered to tackle a wide range of cleaning tasks with unprecedented ease and efficiency. No more wrestling with stubborn stains, grime, or hard-to-reach areas. With these electric brushes, you can power through your cleaning tasks effortlessly.
Key Benefits:
Effortless Cleaning: These electric brushes are designed to take the hard work out of cleaning. With powerful motor-driven brush heads, you can easily scrub away dirt, grime, and stains, leaving your surfaces sparkling clean.

Cordless Freedom: Say goodbye to tangled cords and restrictive outlets. Our wireless design offers unparalleled freedom and mobility, allowing you to clean anywhere in your home without limitations.

USB Rechargeable: The convenience of USB recharging means you can keep your electric brush ready for action at all times. No more running out of batteries or constantly buying replacements.

Professional Performance: Our electric brushes are engineered for professional-grade cleaning. Whether you're tackling your kitchen, bathroom, or outdoor spaces, you can expect the same level of cleaning power found in commercial cleaning equipment.

Versatile Attachments: These brushes come with a variety of interchangeable brush heads to suit different cleaning needs. From delicate surfaces to tough grime, you'll have the right tool for the job.

Waterproof Design: Built to withstand wet conditions, our electric brushes are fully waterproof. This makes them ideal for tasks like dishwashing, bathtub scrubbing, and tile cleaning.

Adjustable Settings: Tailor your cleaning experience with adjustable speed settings. You can control the brush's intensity, making it suitable for a wide range of surfaces and stains.

Ergonomic Comfort: Designed with user comfort in mind, our electric brushes feature ergonomic handles that reduce strain during extended use.

Environmental Friendly: Rechargeable batteries mean less waste, making our electric brushes a greener choice for your cleaning needs.

Time-Saving: The efficiency of these brushes means you'll spend less time and effort on cleaning, leaving you with more time to enjoy the things you love.
Revolutionize your cleaning routine with our Wireless USB Rechargeable Electric Brushes. These versatile tools are the perfect companions for anyone seeking a convenient, effective, and professional-grade cleaning solution. Whether you're tackling your kitchen, bathroom, or outdoor spaces, these brushes will make every cleaning task a breeze. Say goodbye to laborious cleaning and hello to a sparkling, effortlessly clean home.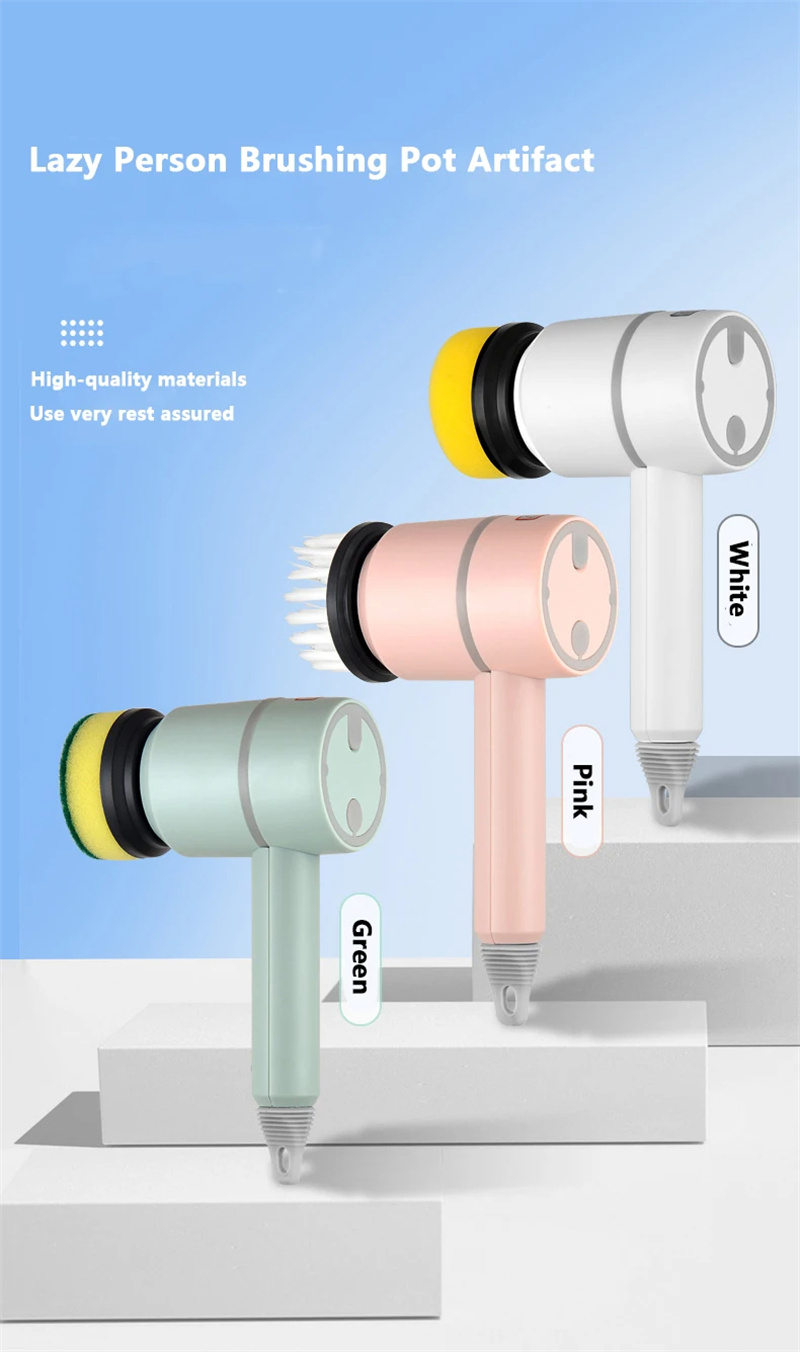 Product information :
Function: cleaning brush
Material: Plastic
Color: [double brush head] [high power 1200mA] [rechargeable] third gear pink, [double brush head] [high power 1200mA] third gear green, [double brush head] [high power 1200mA] third gear white, [three-headed brush] scouring pad brush+brush+sponge brush
Charging method: USB charging
Gear adjustment: 3rd gear adjustment
Product features: various brush heads are clean and labor-saving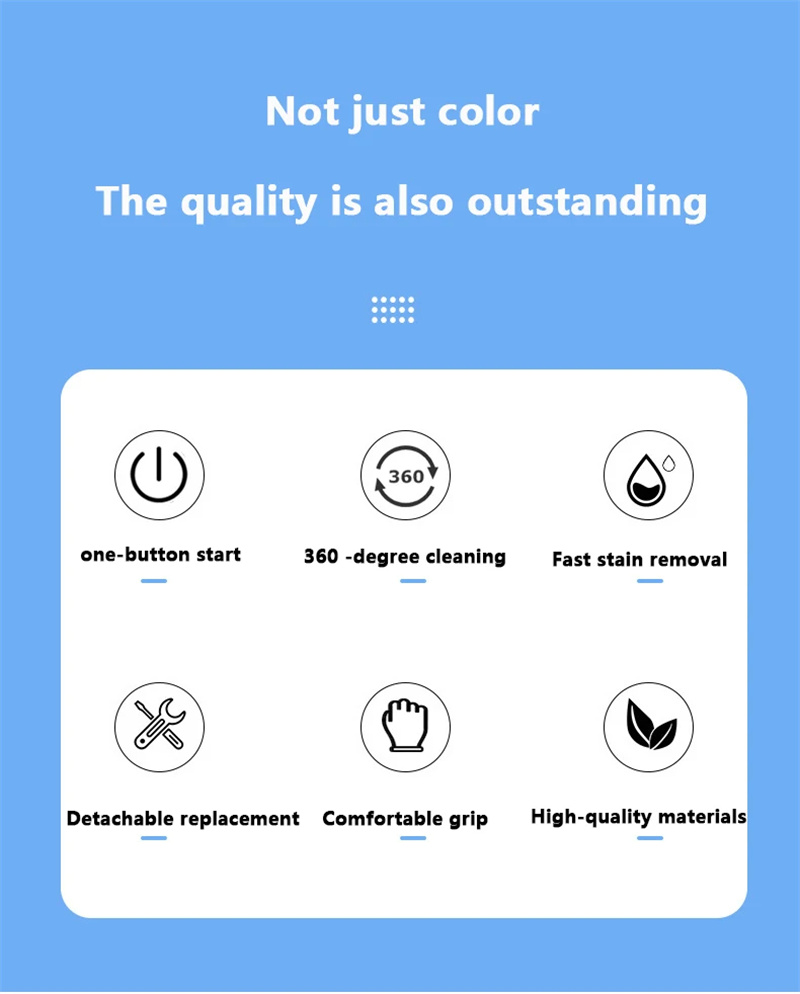 Size Information:
Product size 224*119mm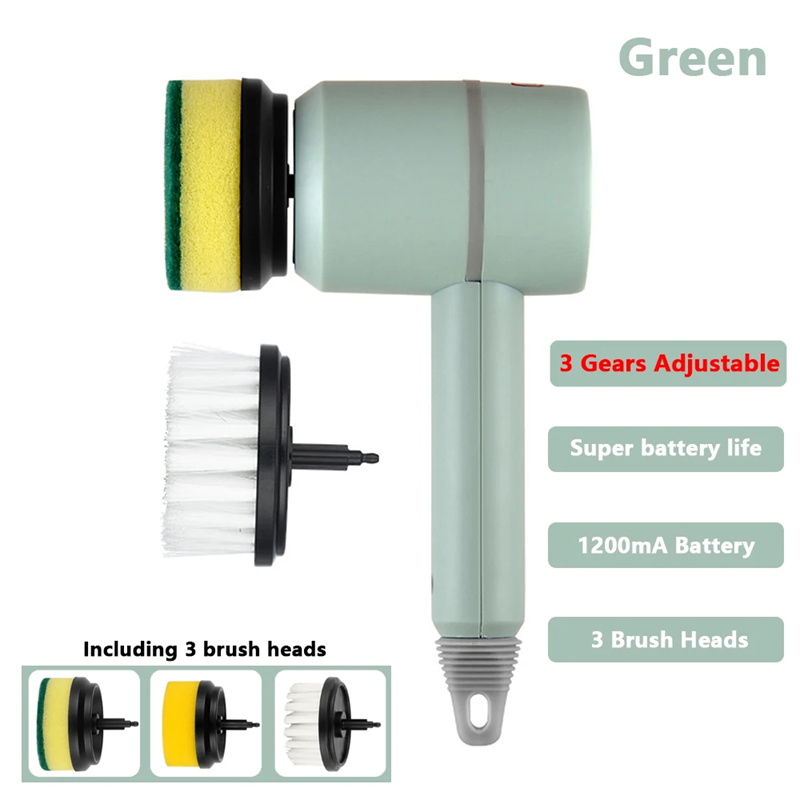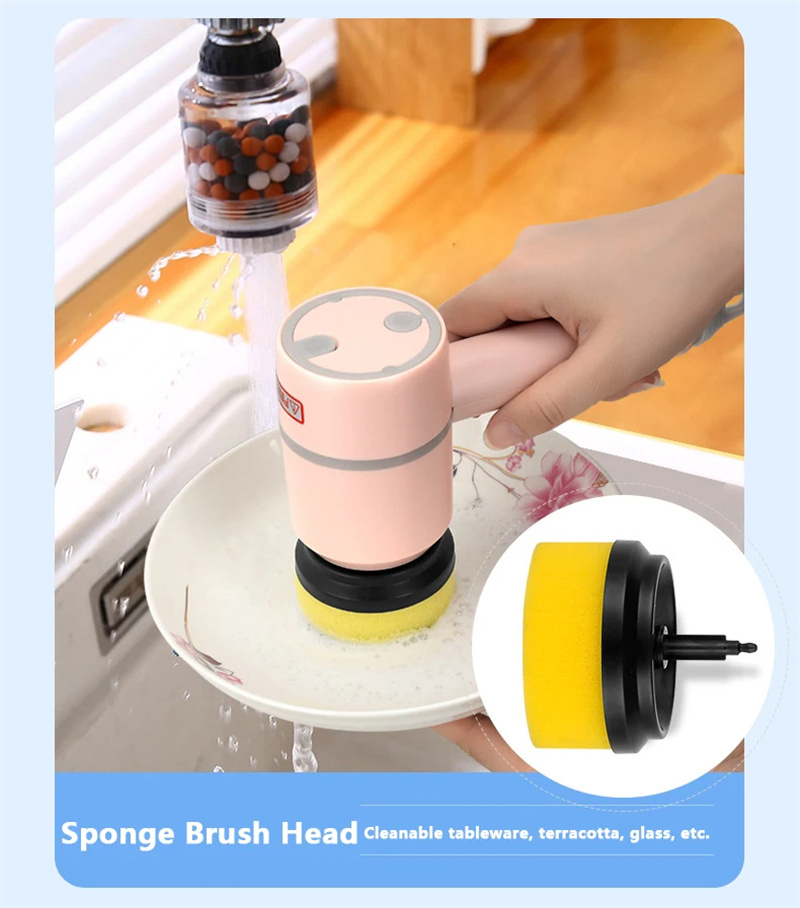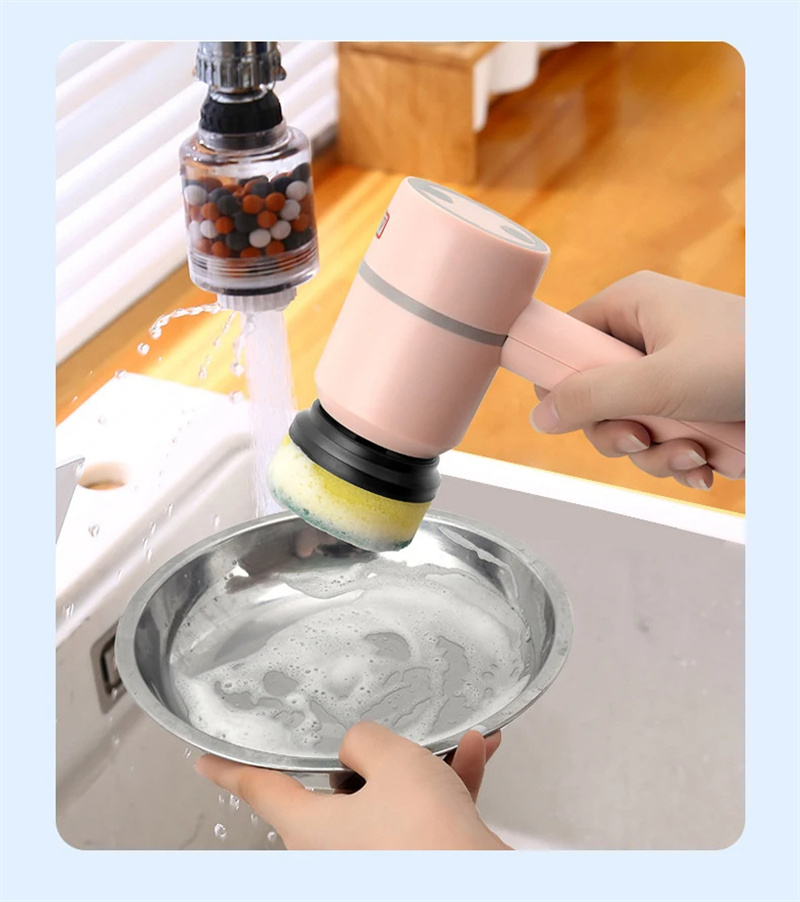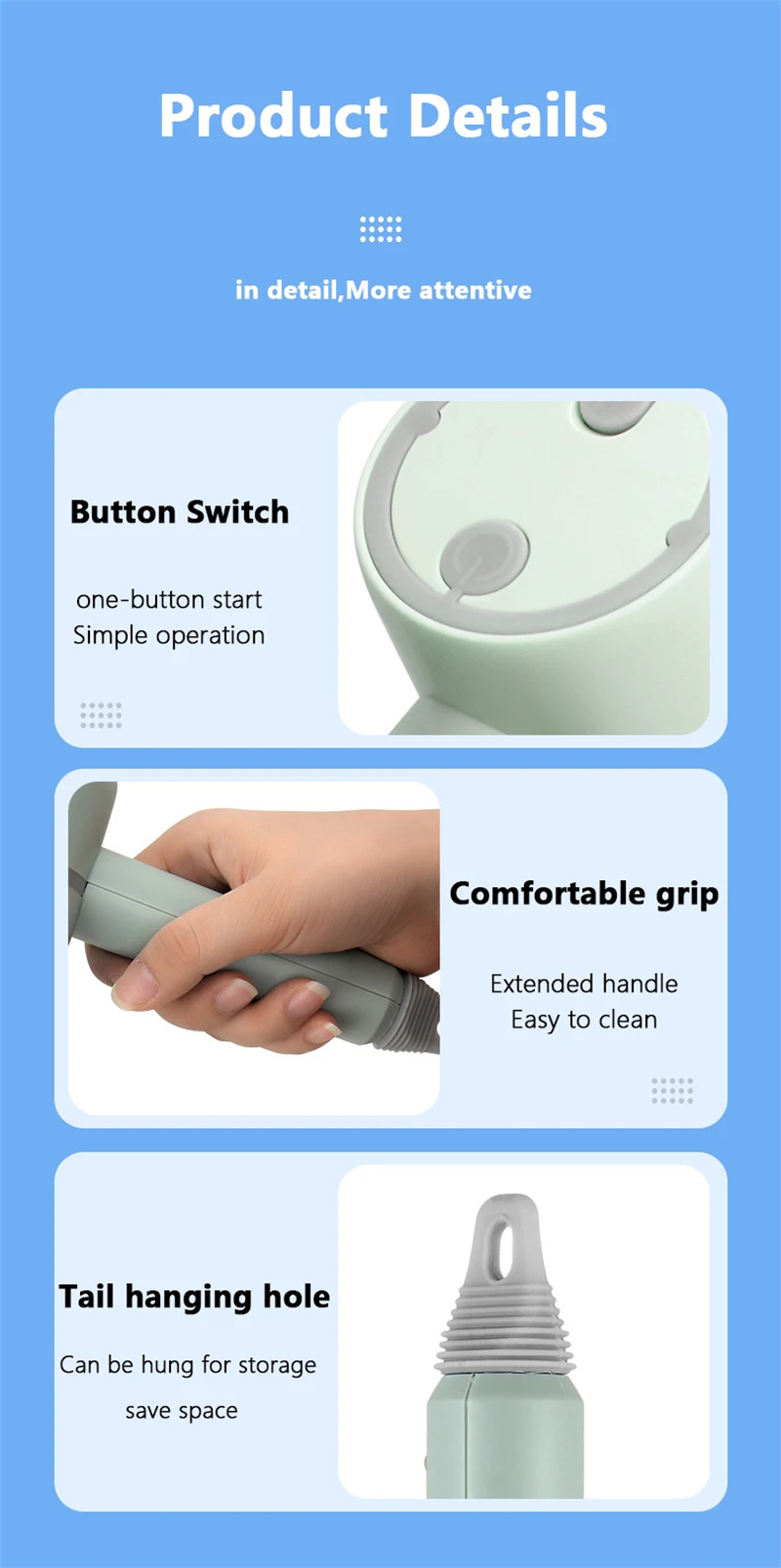 Share
View full details